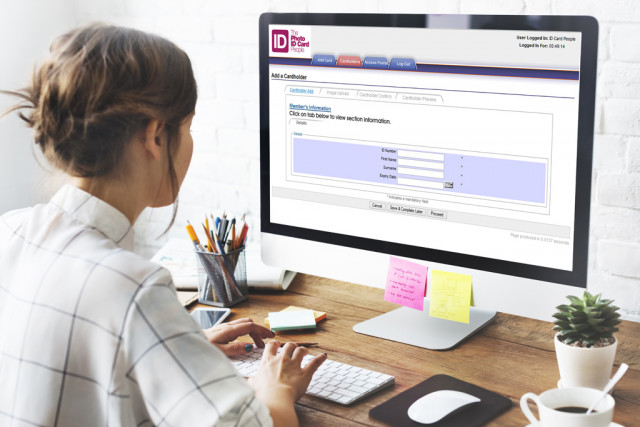 How it works
Our managed service provides you with a simple online portal where you can easily add your cardholder information and photographs.
We merge this information with your approved ID card design, before printing and sending to your nominated address the next working day.
To get started, simply tell us the fields you want on your ID card, for example, name, job title and photo, along with any fixed details, like your company logo, contact information and accreditations.
The set up is quick, once you've approved your card template, you will be sent your secure portal link, login details and a handy user guide.  You can then start ordering your cards anytime, anywhere, any device.
Photo ID Cards provide a host of benefits.  They are a cost-effective way to promote professionalism and value, present practical solutions to security and access, and most importantly provide reassurance and validation. 
But why stop there? With our Managed Services the benefits continue!
Professional Card Design
Our design team will create a card template to compliment your organisation or brand, and incorporate the cardholder information you need.
No Capital Outlay
Outsourcing your ID card production and distribution removes the need for expensive equipment, software, training and consumables.


Fixed Card Prices
The card price is fixed for a minimum of 12 months on expected volumes. Cards can be ordered in batches of any size, with no requirement to bulk order or submit all cardholders at once. Ongoing, you pay the same fixed price for adhoc or additional cards regardless of quantity.
Monthly Billing
We will send you an invoice with a list of the cards added during the month. No prepaid call off arrangements, you only pay for the cards you order.
Discounts on Accessories
Preferential prices on our full range of accessories, including cardholders, lanyards and clips, are given to all Managed Services clients.
Direct Mailing
Cards can be dispatched to a central location, multiple sites or direct to the cardholder. Plus, our Managed Services clients receive preferential postage rates.
Database Reporting
The Managed Services portal provides a powerful search facility where you can update card details and order replacements.  Data can be exported into spreadsheets for advanced reporting. You can even add extra fields, to capture data not displayed on your card, giving you a comprehensive ID card management system.
Secure & Simple
All cards are stored on secure web space only accessible using a unique username and password.  Adding, editing and replacing cards is very straightforward, however you'll receive a handy guide and all the telephone support you need.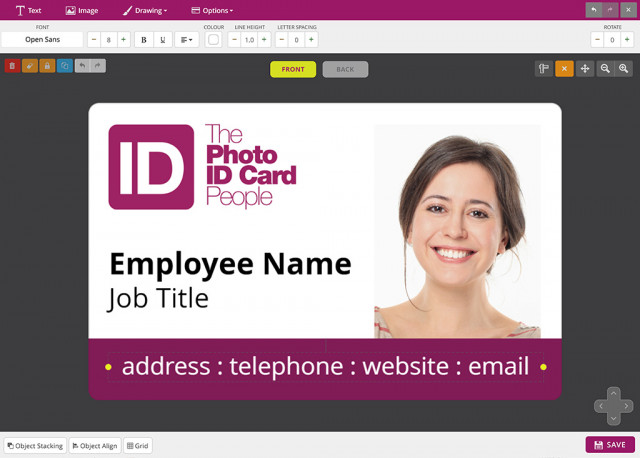 Need ID Cards Fast?
Create your own ID cards today using our online card designer.  Simple to use, you can quickly add logos, photos, text and much more.
With no minimum quantity, all order placed before 2pm (GMT) are dispatched the same working day.