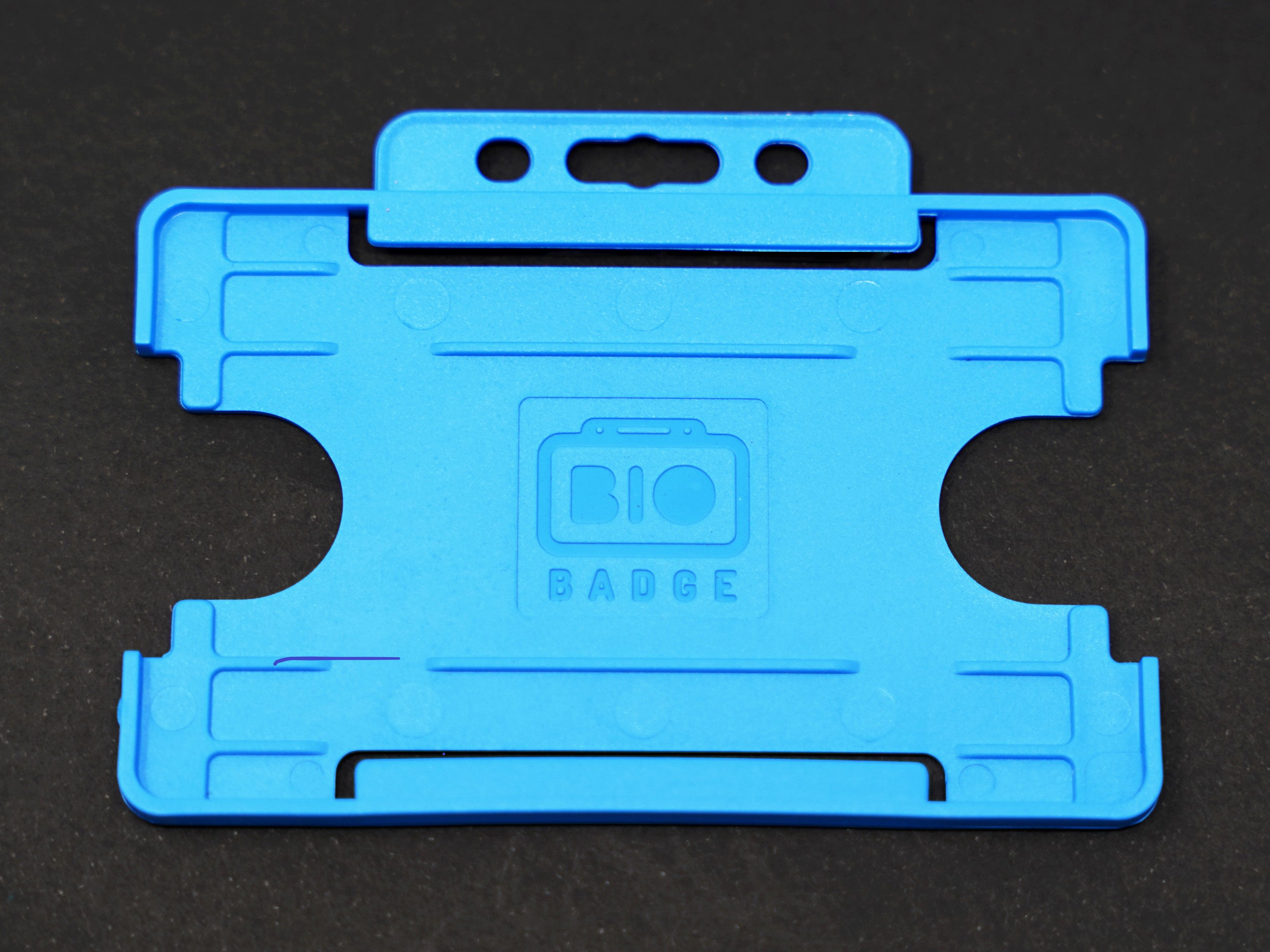 Rigid Cardholder
Designed for use with one landscape Photo ID Card, our single-sided open-faced cardholders, from BioBadge, are made from a rigid biodegradeable plastic.
Takes standard credit card size 86mm x 54mm cards. Overall dimensions 89mm x 65mm.
NOTE: Please leave a 4mm gap at the top and bottom of your card design to allow for the lip.